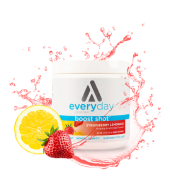 Everyday by Transform Boost Shot
STOP DRINKING sodas, sports drinks, and energy drinks! These drinks are the enemies of weight loss because they bombard your body with an unhealthy amount of sugars and additives. To combat this, we formulated our Boost Shot, a healthy alternative that offers you:
A BOOST of energy with instant and sustained energy release
A BOOST of mental clarity and focus to dominate your day
A BOOST of fat loss and weight loss support
A BOOST of delicious taste!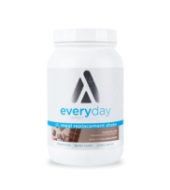 Everyday by Transform Low Carb Meal Replacement Shake
Our Low Carb Meal Replacement Shakes are a combination of over 20 years of education, experience, and dedication to creating the best tasting, highest quality shakes for your transformation. Each shake is formulated with our Tri-Phase protein blend that helps you:
Build lean muscle and accelerate weight loss
Curb hunger and stop cravings
Fuel and nourish your body for hours
Enjoy a quick, healthy, and well-balanced meal
Perform Whey Protein Isolate
Perform Whey Protein Isolate is a delicious, easy-to-use protein powder that contains 25g of high-quality, easily digested instantized whey protein isolate that helps you:
Fuel your results
Accelerate post-workout recovery
Decrease muscle soreness
Support muscle recovery and lean muscle growth
Add needed protein to your nutrition program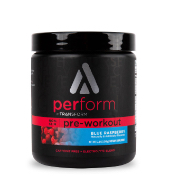 Perform Non-Stim Pre-Workout (No Caffeine)
To achieve your transformation goals, our caffeine-free pre-workout is formulated with amino acids and an electrolyte blend to help:
Accelerate your workout results
Intensify your training
Boost your workout performance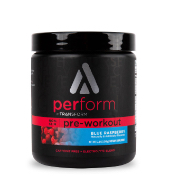 To get the best workout results possible and create a lean, sculpted physique, just "showing up" to your workout won't cut it. That's exactly why we created our Perform Pre-Workout, an electrolyte blend to help you:
Increase your energy
Intensify your training with aminos and an electrolyte blend
Actually feel your pre-workout working for you
To build a lean, strong physique, you need to fuel your muscles and body with important nutrients so you can perform at the highest level. Our Perform BCAAs, formulated with 8g of branched-chain amino acids + a hydration blend with coconut water powder, offer a delicious and easy-to-use formula that helps:
Support overall workout performance
Aid in post-workout muscle recovery
Boost hydration
Accelerate lean body goals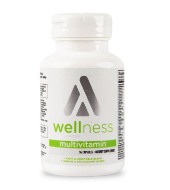 Wellness by Transform Probiotic
A healthy gut can help with bloating, support weight loss efforts, and even help combat inflammation. With 10 probiotic strains for a total of 30 billion CFUs per serving, our Wellness Probiotic provides beneficial bacteria to help achieve those goals plus more:
Nourishes your gut
Balances your gut health
Supports digestion
Feeds healthy bacteria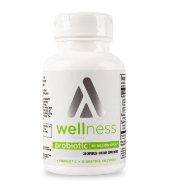 Wellness by Transform Multivitamin
Our Wellness Multivitamin is packed with 21 vitamins and minerals plus 3 different blends—fruit, vegetable, and immune and antioxidant—to help:
Fill in any nutritional gaps
Provide immune system support
Join my newsletter for the latest tools and resources to help you on your journey!