THE TRANSFORM APP
FREE 7-DAY PASS
Let me be your guide and show you how much improvement you can make in just 1 week.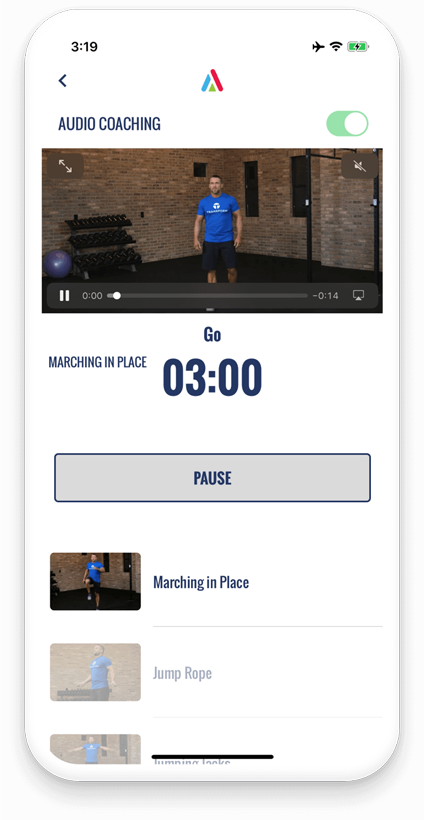 MEET OUR TRANSFORMATION HEROES! YOU COULD BE NEXT!
Here are just some of our amazing success stories. You can become a Transformation Hero too!
MEET OUR TRANSFORMATION HEROES! YOU COULD BE NEXT!
Here are just some of our amazing success stories. You can become a Transformation Hero too!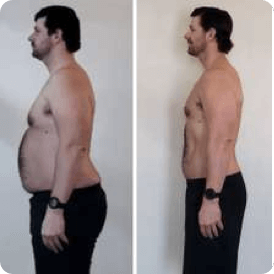 "The program is REAL! The support and accountability is for REAL! The supplements they offer are for REAL!"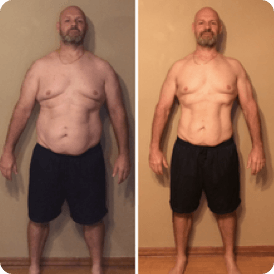 "This has been my longest streak of not having a 10,000 calorie splurge day. This is the first time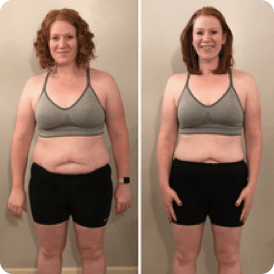 "My stronger sense of confidence and being able to wear my favorite shirts again."*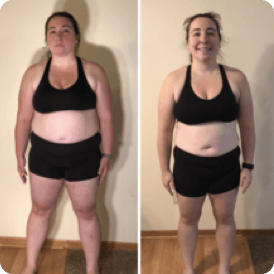 "I'm excited to finally fit into my winter jacket. Its been two years since I could zip it and a winter jacket in MN is super important. I am also proud to say I didn't miss a single workout."*
I'M GRATEFUL FOR THE PARTNERS WHO HAVE HELPED SPREAD THIS TRANSFORMATION MOVEMENT FEELING HELPLESS AND ALONE ON YOUR WEIGHT LOSS JOURNEY?
No one deserves to feel like this, and I'm changing that right now.
I'M GOING TO HELP YOU OVER THE NEXT 7 DAYS, ESPECIALLY IF YOU'VE...
IT'S TIME TO START TRANSFORMING YOUR LIFE. I'LL SHOW YOU HOW!
Over the next 7 days, you're going to get FULL access to The Transform App completely free! This means you'll have a completely customized nutrition and workout plan to fit your goals—ALL at your fingertips.
Choose from a menu of over 500 meals with every recipe specifically adjusted to your fitness goals!
You don't have to eat tasteless food or stress about what you're going to make for dinner! With meals ranging from grab n' go to gourmet, we have hundreds of meals that will fit your lifestyle. Plan your meals up to two weeks in advance. Enjoy custom shopping lists and even a fast food guide and locator!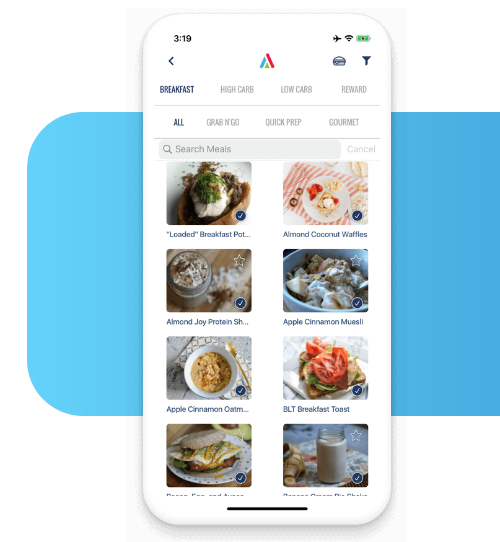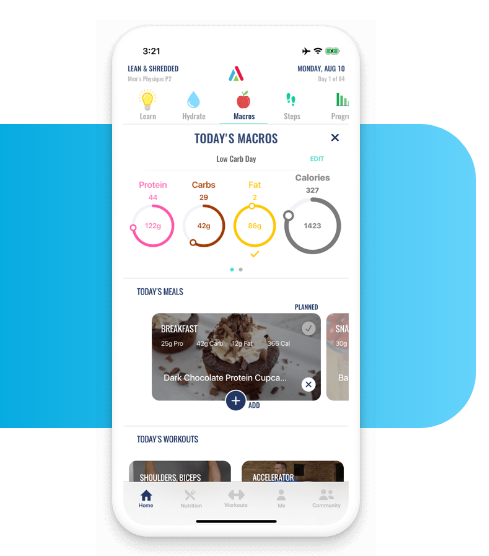 Track your macros with our custom meals or with our database of over 750,000 foods.
It is finally here. We have created the most interactive macro-tracking experience to date. Select your foods or meals and watch your macro dials animate to show you exactly how much you have eaten and how many macros you have remaining for the day. Hit your macros, collect your check marks, and watch your body transform!
We're continually adding new features to the app to help you nail your transformation goals. Some of them include:
Dance Program: If your cardio routine is feeling routine or even boring or you just need a change of pace, and you find yourself moving to the beat of your favorite tunes throughout the day, then you'll love our new Dance Program! Dancing can be an amazing way to burn calories and have fun, and you can include your friends and family too! And yes, dancing can totally count as your Accelerator in the app.
Step Counter: Simply walking throughout the day can help you nail your goals AND help you just feel better. And if you track your steps, you're likely to get in 2500 more steps a day! That's why we're so excited about the new Step Counter feature in the app. Track your daily steps, challenge yourself or your friends and family to a little friendly competition, and have fun while getting closer to your transformation goal!
First Steps Program: This new program in the app literally gives you the first steps to teach your body how to move again. It's full of postural exercises, mobility exercises, and light strengthening exercises. It's a safe, progressive program for anyone recovering from injuries or surgery, those with hundreds of pounds to lose, and our more seasoned generations. Come take your first steps with the Transform Family!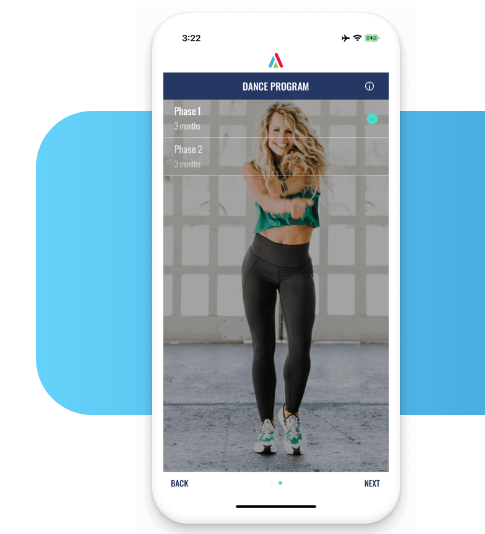 BE SURROUNDED BY OTHERS JUST LIKE YOU
A positive support group is one of the most important aspects of your transformation journey.
That's why everyone who signs up gets access to my private community where I'll be hosting the following:
Regular Q&A sessions |  Weight Loss Seminars  |  App & Supplement Giveaways
You can't afford to slip into the same habits.
You can't afford to be pulled every which way by every new diet and exercise program that comes around.
You can't afford to be controlled by those around you.
You CAN afford to see REAL progress during your 7-Day Free Trial with me as your guide.