My passion is helping others transform their lives, and I have dedicated my life to sharing my knowledge and experiences with everyone from individuals to audiences numbering in the tens of thousands. If you feel I can be of service to your organization, let's connect!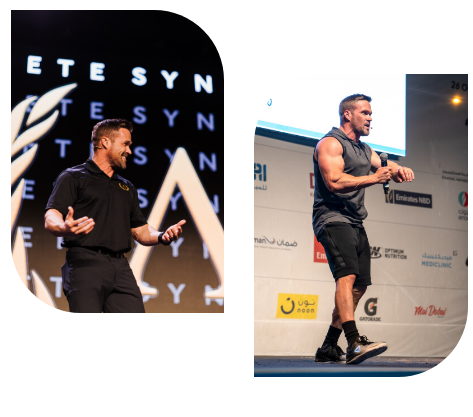 SERVICE: MOVE ONE MILLION
MOVING TOGETHER TOWARD A HAPPIER AND HEALTHIER FUTURE.
We are on a mission to move one million people every day. Over 80 million Americans, alone, are living sedentary lifestyles. Weight-related suffering is at an all-time high. Stress, loneliness, anxiety, and depression are skyrocketing.
Movement, however, is life. It makes us stronger and healthier, both mentally and physically, and it can powerfully connect us and change the course toward our inevitable future. We need it now, more than ever.
My passion and purpose is to inspire one million people, including YOU, your family, friends, and loved ones to move every day towards a happier and healthier life—no matter your physical capabilities, and the only things you need are your body and less than 3 minutes. I believe in you, and I will show up for you every single week day. All I ask is that you show up for yourself. Join me and let's Move One Million every day! Click below to learn more!
Join my newsletter for the latest tools and resources to help you on your journey!